Published on July 19, 2021
What is an ATM Offering?
An ATM program allows a public company to raise capital over time by offering securities into the already existing trading market. The company sells newly issued shares periodically, over time, on an as-needed basis based on the current trading price of the securities.
Why would a company use an ATM Offering?
Raise capital by selling stock into natural trading volume of the market
Often effective whenever or not the market is receptive to other types of offerings
Flexibility in terms of commitment and use
Not designed for a fixed amount of shares, but a fixed amount of capital
Comparison to Traditional Follow-on Offering
At-the-Market Offering
A continuous offering
Shares are dribbled out
Sold on an agency basis through one or more distribution agents; may be sold on a principal basis
Issuer determines amount, floor price, and duration of any issuance
Amounts, floor prices, and duration of placements may vary over the life of the program, and can be changed at any time
Follow-on Offering
A "bullet" or single offering
Shares are sold all at once
Sold as principal through a syndicate of underwriters
The clearing price and size of issuance is based on investor demand at a specific point in time
Identifying an ATM Offering in FlashSEC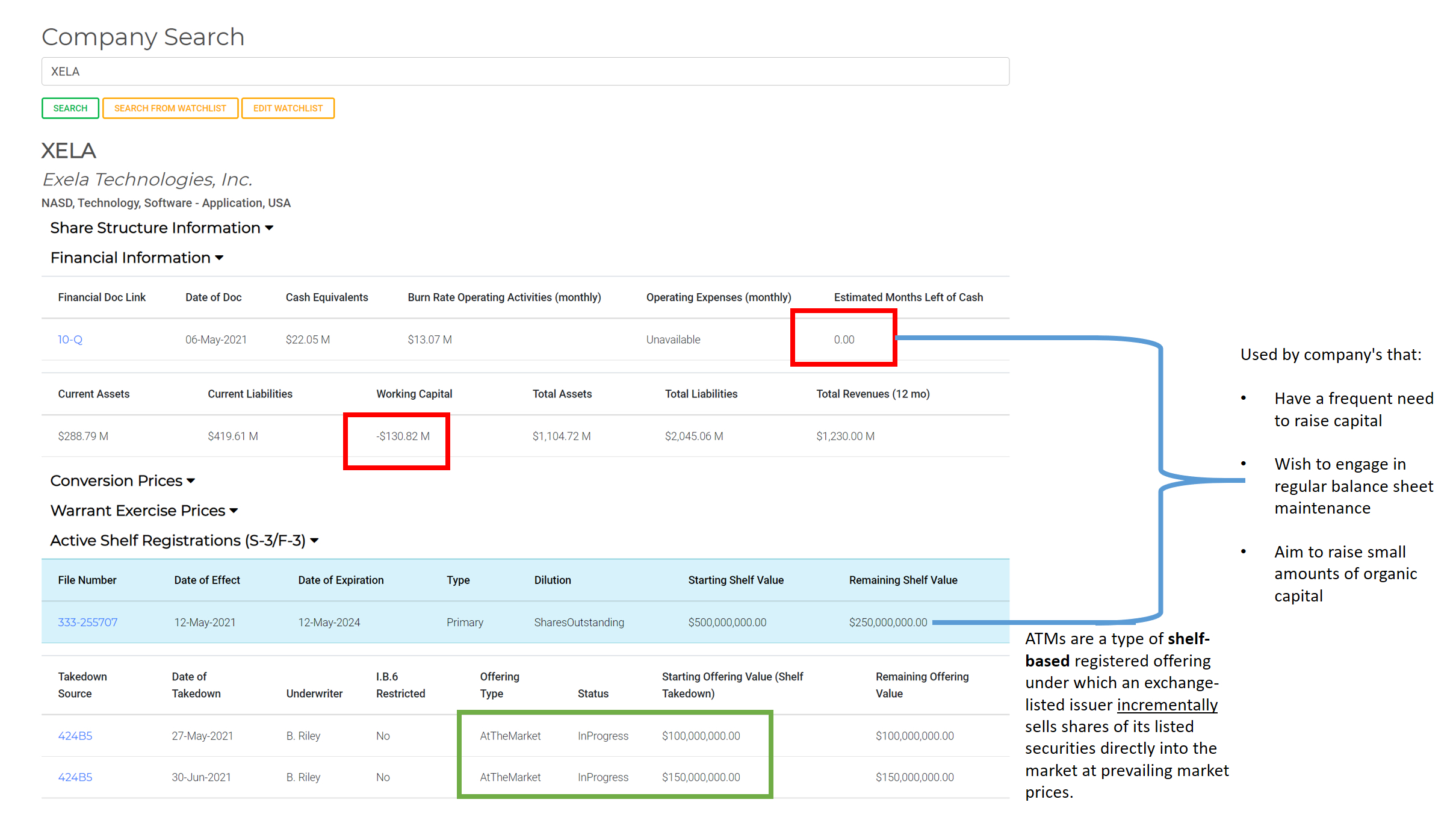 Impact of ATM on Price Action
$XELA saw a 40% decrease off of its highs when the ATM offering was triggered on 30-Jun-2021 due to an increase of supply increasing both outstanding shares and float.